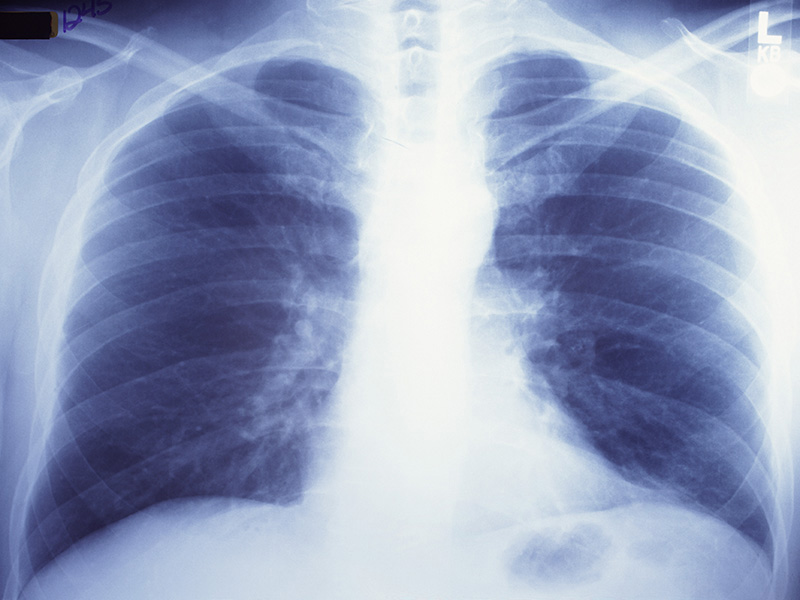 THURSDAY, Dec. 5, 2019 (HealthDay News) -- Cases of a serious, sometimes fatal, form of lung injury tied to vaping have now been reported in all 50 states, the District of Columbia, Puerto Rico and the U.S. Virgin Islands.
In total, case numbers have risen to 2,291, according to the latest update from the U.S. Centers for Disease Control and Prevention, issued Thursday.
An ingredient often found in black market versions of vaping products, called vitamin E acetate, could be to blame, the CDC says.
Overall, 48 people across 25 states have now died due to the illness, the CDC said.
In fact, case numbers have begun to climb so high that as of Dec. 4 the agency said it plans to only report those cases that required hospitalization.
That means that, already, "CDC [has] removed 175 nonhospitalized cases from previously reported national case counts," the agency said.
The illnesses that are affecting vapers can be sudden and severe. Symptoms include cough, shortness of breath and chest pains. Some patients have had so much trouble breathing that they wind up on oxygen, and in extreme cases are placed on a mechanical ventilator.
The chemical culprit behind the illnesses is also becoming more certain, the CDC said.
Evidence is building that a compound known as vitamin E acetate, present in many "black market" vape products, especially those containing marijuana-derived THC, could be to blame.
In its latest update, the CDC notes that lung fluid samples from current patients "identified vitamin E acetate, an additive in some THC-containing e-cigarette, or vaping, products" as being present.
"Fluid samples from 29 patients submitted to CDC from 10 states found vitamin E acetate in all of the samples," the agency noted. "This is the first time that we have detected a chemical of concern in biologic samples from patients with these lung injuries. These findings provide direct evidence of vitamin E acetate at the primary site of injury within the lungs."
Testing done on other common vape ingredients -- things such as plant oils, petroleum distillates like mineral oil, MCT oil, and terpenes -- have shown no role in the illness outbreak.
The CDC's conclusions mirror those from a study released last Friday. That research looked at lung illnesses in Minnesota.
The study found that while vitamin E acetate was not found in most illicit vape products tested in Minnesota in 2018, a year later -- coinciding with the recent lung illness outbreak -- nearly all such samples contained the chemical.
This chemical analysis of these before-and-after samples "support a potential role for vitamin E acetate in the [illness] outbreak," concluded a team led by Joanne Taylor, of the Epidemic Intelligence Service at the U.S. Centers for Disease Control and Prevention.
New forms of vaping-related illness are also emerging. Last Thursday, doctors reported the first known case of a serious case of what's known as "popcorn" lung, observed in a Canadian teen. The illness involves inflammation and obstruction of the small airways in the lungs.
And this Thursday, a new report emerged describing the case of a 49-year-old California woman who vaped marijuana and then came down with hard-metal pneumoconiosis or "cobalt lung." That's a form of pneumonia that's normally associated with exposure to hard metals in industrial settings.
Based on the rising rate of lung illnesses among people who vape, the CDC is discouraging the use of all e-cigarettes.
That could be an uphill battle, however, especially among the young.
In new data released Thursday, the agency said that in 2019, more than 1 in 4 U.S. high school kids now vapes, as does about 1 in every 10 middle school students.
"Our nation's youth are becoming increasingly exposed to nicotine, a drug that is highly addictive and can harm brain development," CDC Director Dr. Robert Redfield said in an agency news release.
More information
The U.S. Centers for Disease Control and Prevention has more on youth and tobacco.
This article: Copyright © 2019 HealthDay. All rights reserved.